/
/
Jill Hostetter
Last modified: February 26, 2020
Jill Hostetter
Mrs. Hostetter was born and raised in Hawaii.  She came to Utah to attend Brigham Young University where she graduated with a degree in Elementary Education and Early Childhood Education.  She later graduated with a Master of Education degree from Southern Utah University.  She has taught various grade levels in Hawaii and Salt Lake City, UT.
Upcoming Events
October 23, 2018
Great news!!!  Our Donors Choose project was fully funded!  This means that our classroom will be receiving a document camera and printer ink from a generous donation from Chevron.  With a document camera, students will be able to follow examples as we continue to practice note-taking skills as well as content in math, science, reading, and writing.  We should be receiving these materials before the end of the month!
We finished the first quarter of the year on October 17 and were able to accomplish a lot in the first term.  We studied ancient civilizations through our reading, writing, and of course, our cumulative presentation.
Halloween is on Wednesday, October 31.  Please see the October Newsletter for more details on Halloween this year.
Please keep an eye out for sign ups for parent teacher conferences!
September 10, 2018
Our September Newsletter is up!  You can check it out by clicking the "Newsletter" link below.  In the newsletter, you'll find up-to-date information about what we're doing in class as well as important school announcements.
Special to this newsletter is information about the class Donors Choose site.  We currently have one live project and we are awaiting donations.  Feel free to check out our project and if you feel so inclined, you may make a donation on the site.  The link is provided below:
Thanks for stopping by!
Welcome to 6th Grade!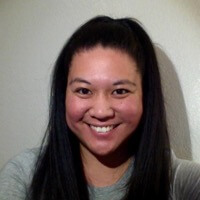 I am excited to welcome you to 6th grade at Sunset View Elementary.  Though I am new at Sunset View, I have taught 6th grade for the last three years and have loved every moment of it!  We have so much to learn and I want to make sure we make the best of the time we have together.  I hope to ensure that our class is safe, welcoming, and engaging so that we as Sunset View Dragons can SOAR!
Mrs. Hostetter
jillho@provo.edu
(801) 374-4950
Newsletters
Extra Copies